Did you know that GTA V has made 185 million-plus sales since its release a decade ago? Only a few games in the world boast such record sales. Rockstar Games launched Grand Theft Auto V in 2013, setting the legacy for open-world games. GTAV's immersive gameplay and captivating storyline will keep any gamer on the edge. The more you play the game, the more you discover its unknown hidden details.
For a passionate gamer, fantasizing about achieving a 100% completion rating on the GTA V account is a known feeling. However, it is more challenging than it is. Not only does it need to complete all story missions, but it also requires taking care of side activities, collectibles, winning races, and taking on Franklin's Strangers and Freaks missions.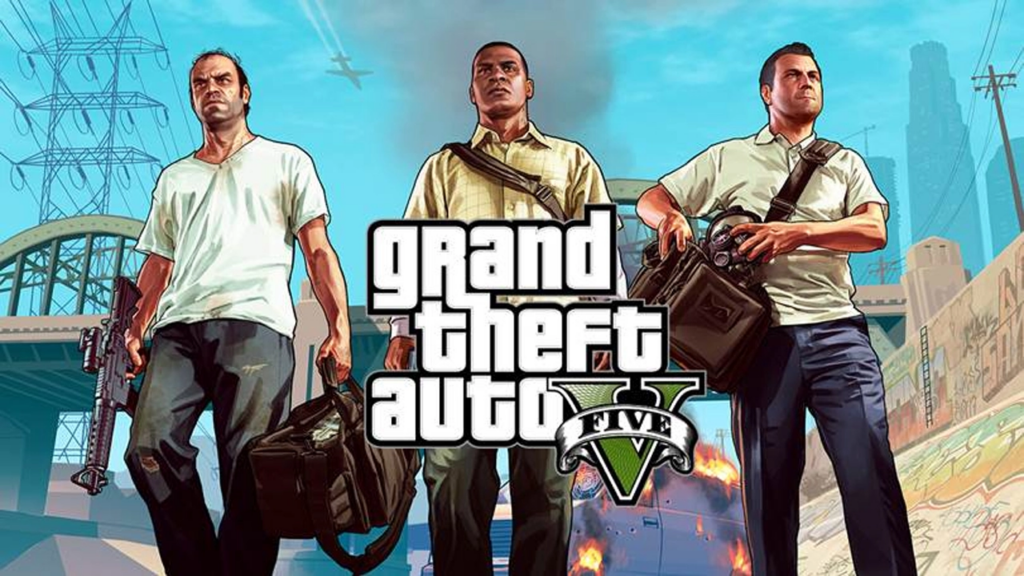 As you dive into this article, you will find the exact requirements for achieving a GTA V 100% completion. But is it worth it? And what rewards will you gain? Such ratings separate an average gamer from a diehard fan and passionate GTA V gamer. Besides, they also give you GTA V achievements like 'The Career Criminal Trophy,' 'T-shirt with 100% written on the front', and many more. Let us explore more exciting details in this article below.
The Basics
First, you need to understand that you can still get a 100% completion rating even after the end of the storyline. Moreover, you don't need to finish every game content to achieve this milestone. Instead, you must understand what tasks are required and what is irrelevant to save time and optimize your strategies. To simplify things, let us do some simple maths to mention the requirements for 100% completion in GTA V task by task and their share in the GTA V 100% completion score.
| | | |
| --- | --- | --- |
| S. No. | Type of Achievement | Share |
| | Complete All 69 Story Missions | 55% |
| | Finish Franklin's Strangers and Freaks Missions | 10% |
| | Finish at Least 42 Out of 61 Hobbies and Pastimes | 10% |
| | Finish 14 Random Events | 5% |
| | Complete 16 Miscellaneous Tasks | 20% |
The good news is that you don't need to follow an exact sequence or order to complete these activities and can devise one of your own. Moreover, you can even use cheat codes to simplify your way, as these codes don't lock any achievements permanently. Once you reload the game, there is no effect of the cheat codes present.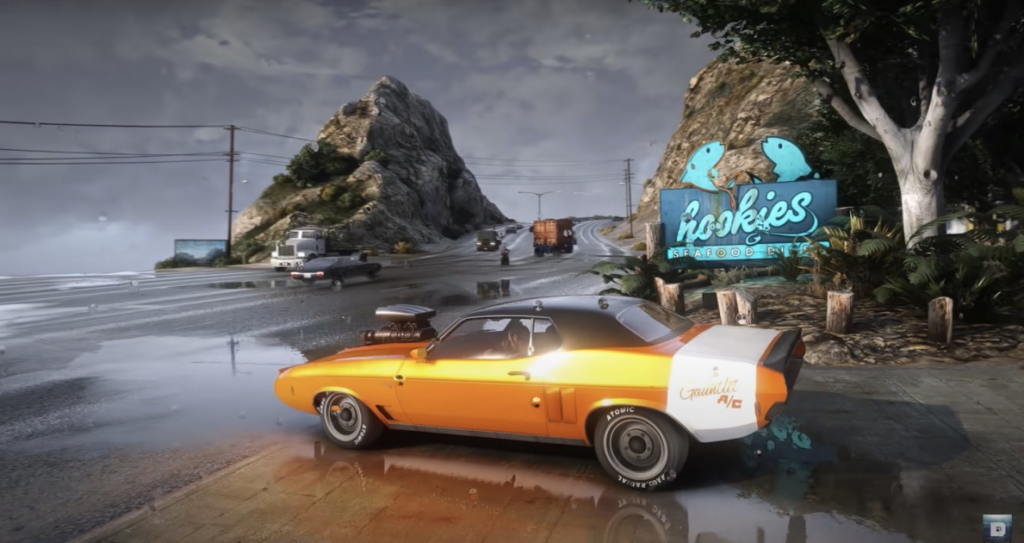 The common mistake most gamers make is thinking they must complete every task and mission in the game to get 100% completion. It misguides them, and they occupy themselves with irrelevant activities. You must tick off the above checklist for a GTA V 100% completion rating.
The Story Missions
To get a GTA V 100% completion rating, you must successfully finish all 69 Story Missions, starting from 'Prologue' to any of the three endings (depending on your chosen route). The three endings are:
Something Sensible
The Time's Come
The Third Way
Remember that you can go through a maximum of 74 missions in GTA V, depending upon the path you choose as you play along. You must have also gone through the optional 'Lester's Assassination Missions.' Well, the all-mission list of 74 missions includes them. However, it is better to play those 4 of Lester's missions after the main storyline finishes so that your profit can be maximum and you can earn more.
Remember that any route or heist approach you may prefer is ideal if it leads to one of the story endings. If you are wondering which ending to choose in the final ending mission, you should go for the third ending, ' The Third Way.' It is the only ending that lets Michael and Trevor survive till the end.
Then, you may move to completing Lester's Assassination Missions. Apart from the first mission, 'The Hotel Assassination, the rest 4 are optional and may be completed at the end. However, you do need to finish all 4 Lester's missions to get that 100% rating.
The Side Missions
The storyline has three main characters: Franklin, Michael, and Trevor. But only Franklin is guaranteed to survive till the end, no matter which route or ending you choose. Therefore, you must complete Franklin's Strangers and Freaks mission to achieve a GTA V 100% completion rating. Please remember that such side missions for Michael and Trevor are not compulsory for a 100% rating.
There are 66 Strangers and Freaks missions in the GTA V game, but you only need to finish 24 of Franklin's tasks to complete. One important thing to notice is that you will only find 20 missions in the in-game checklist. However, you must complete 24 (four more) to reach the GTA V 100% completion rating milestone.
Hobbies, Pastimes & Random Events
A GTA V 100% completion rating takes more than just completing main and side story missions. You must also take care of the hobbies and pastimes available in the game. These include many challenges, sporting activities, racing games, etc. In total, there are a total of 61 such hobbies and pastimes. Out of 61, you need to complete at least 42 of them to achieve a 100% completion rating. These 42 hobbies and pastimes include 12 flight school challenges, 6 shooting range challenges, 5 street races, 6 offroad races, 4 sea races, 3 triathlons, and a game each of tennis, darts, golf, strip club, and parachuting (both base and heli jump).
Moreover, random events appear when you roam around in GTA V. They appear as a blue dot (friend needing help) or a red dot (fight an enemy). They must also be covered to earn a GTA V 100% completion rating. You may complete any 14 of these random events. There is no restriction on any particular circumstances. Only the count of 14 is what matters.
Miscellaneous Activities
The miscellaneous activities include some additional tasks and collectibles. As you increasingly play the game, you may find such collectibles and various activities around San Andreas. The in-game checklist of GTA V will show you a total of 30 such tasks. However, you must finish only 16 activities to reach that GTA V 100% completion rating milestone. Please remember that these activities and collectibles account for a hefty 20% share in your path to the 100% completion milestone. For your ease, we are mentioning all these activities below:
Purchase any 5 properties in San Andreas
Purchase a vehicle from any in-game website
Walk and play with a cop, preferably near Franklin's house
Obtain a booty call
Enjoy a prostitute service
Flee from the police after holding up a store
Visit a cinema (you don't need to watch the complete movie)
Friend activities, including playing darts, visiting the cinema with them, or strip club or bar)
All 50 Spaceship parts collectibles
All 50 letter scraps collectibles
25 of 50 jump stunts
25 of 50 fly under the bridge
8 of 15 fights involving a knife
Conclusion
If you can complete all the above requirements, congratulate yourself as you will achieve the GTA V 100% completion milestone. The time to brag about your achievement in front of your friends and post it on your social media website is not far away! However, you should strictly follow the requirements discussed above.
We have optimized the strategy for passionate gamers like you so that you can solely focus on it and not be distracted by other irrelevant activities that will only waste your time and energy. Imagine having that long-yearned Career Criminal Achievement Trophy, UFOs appearing in GTA V, and wearing that orange shirt with the 100% mark on it. How accomplished and satisfied will you feel? Well, that dream is waiting to become a reality once you start acting on the strategies presented in this article.